The third research program (2008-2011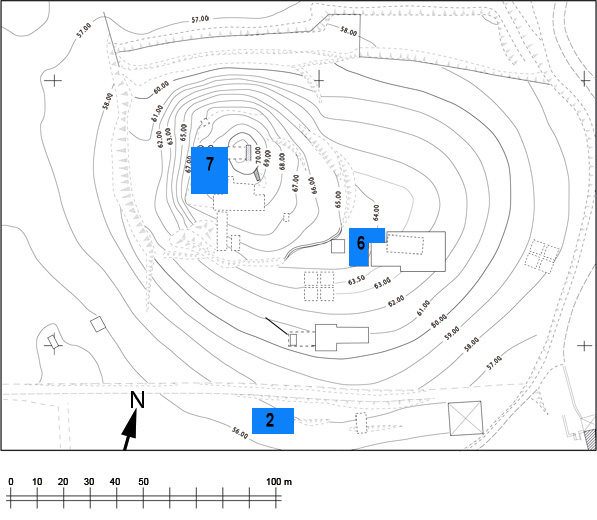 In 2008 a new Greek-French research program was initiated at Dikili Tash, carried out, like the previous two, under the auspices of the the Archaeological Society and the French School at Athens and the direction of Pascal Darcque, Chaido Koukouli-Chryssanthaki, Dimitra Malamidou and Zoï Tsirtsoni. It is supported on an annual basis by the French Ministry of Foreign and European Affairs and the Institute of Aegean Prehistory (INSTAP). It has received additional funding from the National Geographic Society (the investigation on Neolithic wine conducted by Tania Valamoti) and the French National Research Agency (ANR program "Balkans 4000", coordinated by Zoï Tsirtsoni). The French National Centre of Scientific Research (CNRS), the 18th Ephorate of Prehistoric and Classical Antiquities of Kavala, and the Municipality of Philippi (until 2010) also support this work.

The overall aim of the new program is to reconstruct the entire history of the site by investigating the spatial and temporal continuities and discontinuities from the first human occupation to modern times.

Four excavation campaigns have been completed already (2008, 2010, 2012 and 2013) Investigations were carried in three sectors (2, 6 and 7) and we also took a series of new core-samples in the mound.

The new core-samples allowed us to establish more accurately the character of the pleistocene and holocene. The C14 dates made on selected charcoal samples from the lowest parts of the cores place the date of the first human settlement in the second half of the 7th millennium BC.

In sector 2, we are at the southern limit of the Late Neolithic II settlement. Its remains were covered by successive layers of colluvia, two of which contain substantial quantities of stones. These stones probably come from structures whose collapse dates to the end of the Neolithic period and the beginning of the Bronze Age.

n the western part of sector 6, the remains of the Early Bronze Age (3300-3000 BC.), mainly storage pits, are dug directly in the destruction layer of the Late Neolithic II (4300-4200 BC.). The excavation of House 1 has not yet been completed, but has already revealed an assemblage of great wealth: architectural fragments, numerous artifacts, and large quantities of botanical remains, including grape seeds.

Finally, in sector 7, the excavation showed the chronological and historical depth of the Late Bronze Age settlement and brought to light the first material evidence of contact with the Mycenaean world. This research has also confirmed the close relations of Dikili Tash with the neighboring city of Philippi, since its foundation in the 4th century BC until its historical ending after the collapse of the Byzantine Empire.