Presentation
A GREAT PREHISTORIC SITE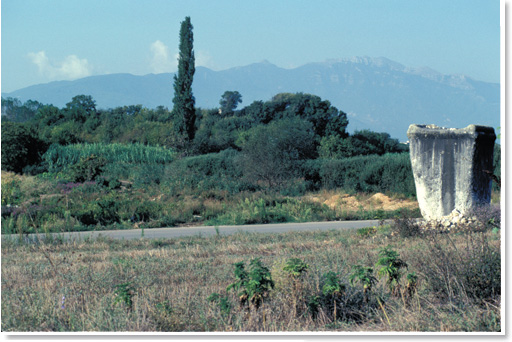 The archaeological site of Dikili Tash is mainly a prehistoric settlement, dating to the Neolithic period (6400-4000 BC) and the Bronze Age (3000-1100 BC). Remains from Hellenistic and Roman times also exist, however, and a Byzantine tower crowns its top.

The name "Dikili Tash" dates to the Ottoman period and means "upright stone" in Turkish. It refers to a roman funerary monument standing along the Via Egnatia (the roman road that connected the Adriatic coast to Byzantium), near the eastern entrance of the ancient city of Philippi and very close to the prehistoric settlement.


The tell of Dikili Tash
The site itself is a tell. With an area of approximately 4,5 hectares and a height of 17 m, it is one of the largest tells in the Balkans. Its present shape, which is oval and asymmetrical, results from a combination of the accumulation of prehistoric and historic remains and erosion.